We Answer our Phones
Are you tired of calling your lawn care provider and having to leave several messages with no return call? You don't hear back for hours or days later? This is not the way we do business.
When you call Clark Lawn Pros, we will answer your call or return it immediately.
We use Proper Equipment
We specialize in residential lawn care services for Coventry, West Warwick, and West Greenwich, Rhode Island including the surrounding areas. Our specialty is lawns of 1/2 acre in size or smaller. We've taken great care in choosing the proper equipment, so that we can ensure you proper lawn care.
The right equipment is important. Our equipment is designed and selected for residential properties and not commercial. Commercial equipment can be too large and too heavy, and this can tear up the turf or create unwanted wheel ruts or tire impressions.
On the other hand, our professional lightweight zero-turn and walk-behind mowers will never do that. They are not heavy and are designed to be easy on your lawn. They will give your grass a beautiful cut and leave it looking great each time!
Professional Appearance
We are professionals, so our lawn mowing crew will look professional too. No wild looks or inappropriate clothing – we will be professionally and properly dressed when we show up for work.
Our team will be courteous, well mannered, and NOT cuss or smoke while on the job! We'll pick up any litter that may have come on the lawn, and we will carefully move all toys and things out of the way. And, we'll always be sure to close any gates before we leave.
No Contracts
Tired of paying for lawn care services when your lawn doesn't need it? Or, perhaps you're not happy with your lawn service, but it's not that easy to get out of your contract?
Clark Lawn Pros does not require any contracts for our lawn care services. We want you to continue to use us because we are providing you with an excellent service. It will not be because you're tied to a contract.
We Close and Lock Gates
We treat your house better than our own.
Our team will NEVER leave your gates and your home unsecured. You will never have to worry about your dog getting out after we leave. Our employment policy may result in immediate termination from employment on the first offense. Although our policy may seem harsh, the security of your home and pets is our priority.
Our Guarantee! Consistent Quality!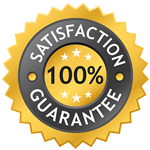 Clark Lawn Pros is proud to promote our 100% RISK FREE MONEY BACK GUARANTEE! We are absolutely certain that you will love the quality of our lawn care services that we confidently offer this GUARANTEE!
If for any reason you are not completely satisfied with our work, we will come back and fix it to your liking at no additional charge. If you still are not satisfied, we will pay a competitor to come out and fix it for you. That is our promise to our lawn service customers. This type of guarantee can only come from a lawn company who genuinely cares and delivers consistent quality each time.
Convenient Billing
Tired of leaving checks under your entry mat to get rained on, lost, or not picked up for days?
Clark Lawn Pros offers convenient credit card billing. We don't charge your card until the day after your services. We also offer a budget easy payment plan. Be sure to ask us for details.
Prompt and Timely Service
You have a party or event planned for Saturday, and your lawn is scheduled to be mowed on Friday, but your lawn care provider doesn't show. How frustrating is that?
We get it! When you work with Clark Lawn Pros, we will show up on schedule every time. If there is rain or some other unexpected delay, we will alert you to it promptly. We will call, text, or email to keep you informed. And, we'll advise when you can expect us to arrive.
We believe in COMMUNICATION!