Professional Lawn Mowing Services
---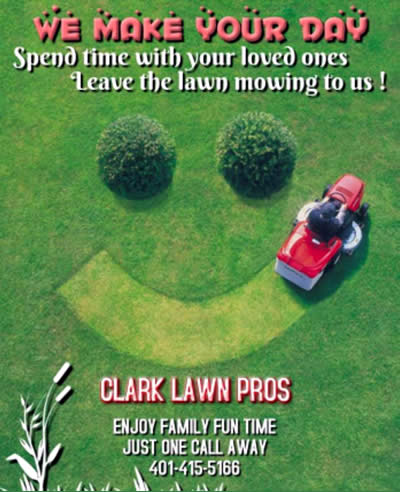 A clean and mowed lawn can drastically and instantly improve the look of your entire property. And, it can greatly increase the curb appeal and value of your home as well.
At Clark Lawn Pros, we use the proper mower equipment that is gentle on your turf (no ruts or tire impressions) and gives your lawn a beautiful cut every time. What sets up apart from our competition is our attention to detail.
Most people aren't aware that different types of grass have different optimal lengths that allows them to remain healthy. These fraction of an inch differences can be the distinction between a green healthy lawn and a lawn that is struggling to maintain its beauty. The use of our special lightweight and nimble mowers benefits us and you. Our nimble and lightweight mowers can get into tight corners and small spaces and won't leave ruts or tire impressions in your lawn.
Having a clean appearance isn't the only benefit to having a well-manicured lawn. Having a consistently and professionally mowed and maintained lawn gives it greater tolerance for changes in temperatures, especially higher temperatures. Lawns that are well maintained are also home for fewer pests.
Clark Lawn Pros guarantees great results every time. Call us today to ensure quality and perfection in the maintenance of your lawn.